Fujii Veterinary Medical Center
We offer veterinary services in English.
Fujii Veterinary Medical Center is a state-of-the-art veterinary practice located in North side of Yokohama. It was established in September 1954, and is a 6 minute walk from Myourenji Station of Tokyu Toyoko Line.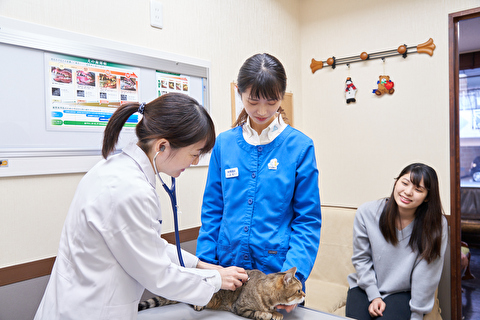 01. We offer
Friendly, highly trained and caring veterinarians and nurses, dedicated to looking after you and your pet
Specialist veterinary care for dogs and cats as referred by veterinary hospitals across Kanto area
Superb facilities in pleasant, hygienic surroundings
Commitment to excellence
02. Fujii Veterinary Medical Center For the Best in Animal Care.
Please make an appointment with Koichi Fujii DVM
Tel:045-401-0229
Address:1-14-11 Kikuna Kohoku-ku Yokohama 222-0011